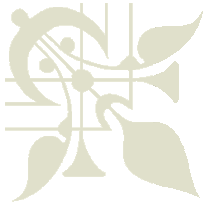 Sygan SNPJ Lodge # 6

The Hall That Has It All

Sygan SNPJ Lodge # 6  "The History"

     "Sygan.net" The web site for SNPJ Lodge # 6 located in Sygan, PA.  SNPJ # 6 was chartered in April, 1904.  In the early years the lodge held meetings at various officers homes.  They had a total membership of 19.  In 1911 this ambitious group purchased lots on Hook St. and Third Ave., the present location.  In that same year they started construction on a home of their own.  Dedication ceremonies were held on July 4, 1911.  In 1939 they decided to install 4 bowling alleys, the alleys were a success and in 1956 they added 4 more alleys.

      In 1968 the alleys were converted to automatic ten pin machines.  In 1970 it was decided the dance hall needed a face lift.  The remodeling of the hall was done to provide the membership with a place with a comfortable atmosphere for meetings, social gatherings and special occasions.  On April 8, 1982 we had a devastating fire, burning everything but the bowling alleys and equipment.  We borrowed money from SNPJ Headquarters and with donations from our members and friends of Lodge # 6 our club was rebuilt.  The bowling alleys were reopened in October of 1982 and the rebuilding started.  The Club room reopened in the spring of 1984 and the upstairs hall (Sunshine Room) opened in September of 1985.  We now have a larger facility than before.  Through these years our membership has increased to over 2000 beneficial members and over 300 social members.  We are the largest lodge in the SNPJ with over $22 million of life insurance in force.  We still keep our Slovenian Heritage by having Polka Dances on select Friday evenings and on select Sunday's.    With the help of our dedicated members we will be here for another 100 years.

       1904 OFFICERS                                2020 OFFICERS

President - Frank Miklavcic            President - Karen Pintar

Secretary - Julius Lesjak                V. President - Vince (Babe) Baselj

Treasurer - Leonard Verdinick       Secretary/Treasurer - Frank Wright

                                                       Rec. Sec. - Ruth Wright

                                                       Sgt. at Arms - Ross Snow

                                                       Auditors: Ken Pintar

                                                                      Denny Brand  












   Ross Snow

                                                       Circle 36 Director - Bryn Snow

                                                       Bar Room Mgr. - Jenn McMurdy

Click to Hear Sygan

Commercial Adds.